Effective home staging is one of the most important steps to do before putting your home on the market. A well-staged house allows a buyer to imagine what the home could look and feel like if it were theirs.
Proper staging
helps your home stand out online and receive more requests for in-person showings. This increases the likelihood of receiving multiple offers regardless of what the market is doing. Summarized below are seven important home staging tips to help ensure a more lucrative Pasadena real estate sale.
Remove personal pictures
When a potential buyer arrives at your home for a showing, you don't want them to feel like they are intruding on your space. Leaving up personal family pictures or keepsakes can give visitors an awkward first impression that can be hard to shake and may impact whether a buyer submits an offer. Store away awards, trophies, personal pictures, and children's toys.
Move furniture away from the walls
There's a common misconception that pushing furniture up against the wall will make a room appear larger. The opposite is actually true. Leaving furniture against the wall also presents extra difficulty for people as they are trying to move from place to place in the room. Create a better flow by allowing at least four feet of space between each piece of furniture and the wall. You also should keep individual pieces of furniture at least eighteen inches apart. This may require you to move some things out as you are staging your home, but this is totally fine. Remember, buyers don't want to see excessive stuff, they want to see a living space that is functional and inviting.
Organize your pantry
You may think that kitchen cabinets are a safe place for storage when you are staging your home. This is fine if you are simply taking pictures or videos to include with your home's online listing, but when it comes time to have people come to your home for an open house or in-person showing you'll want to make sure these spaces are well organized. Many buyers will open up cabinets and drawers to see what kind of storage space the kitchen offers. Proper
organization
will make the storage spaces appear larger and cleaner.
Set the dining table or bar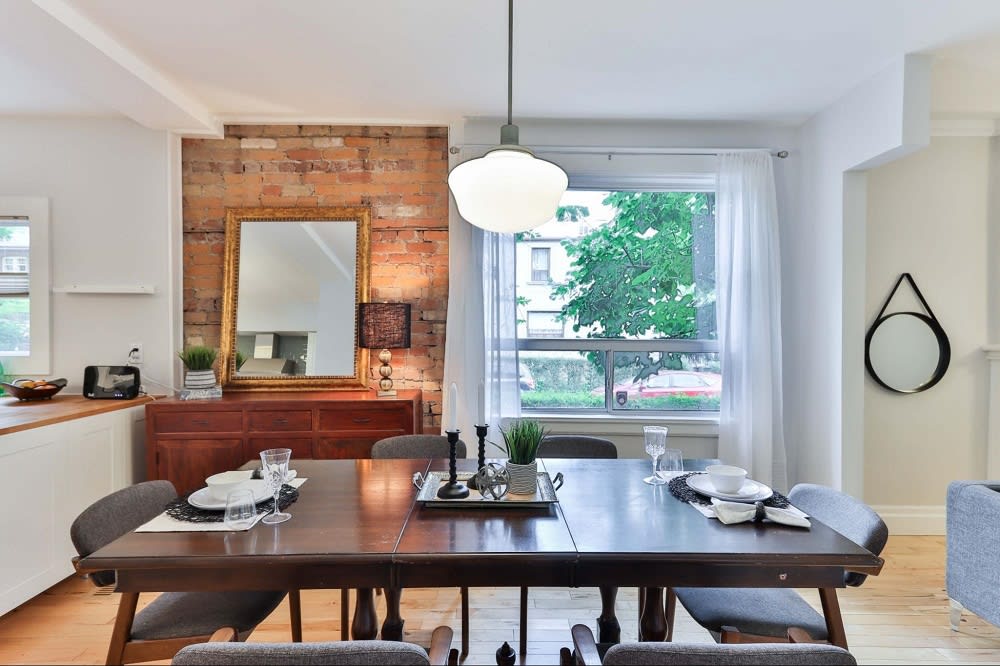 Photo courtesy of Unsplash
As a general rule, you'll want your kitchen countertops to be clear when staging your home. There are only two exceptions. Many home stagers feel that leaving a bowl of fresh fruit or a potted plant out on the countertop can be a great way to bring a more natural feel into the room. They also believe that setting the table and bar can make the space appear more functional and inviting. The goal of staging your kitchen is to provide buyers with a sense that they could walk in and begin preparing a meal right away. Setting the table helps lock in this atmosphere.
Clear out unnecessary clutter
Typically less is more when staging a home. You already know that you're going to have to pack everything up and move it out anyways. Go ahead and start now and you'll be one step ahead both in terms of moving your belongings as well as properly staging your home. Too much stuff can serve as a distraction when buyers are looking over each room and space in your home. You want them focused first and foremost on the home itself - not on something that you're going to take with you when you leave.
Improve the curb appeal
First impressions always matter and especially so when selling a home. If the buyer arrives at your home for a showing and it
grabs their attention
in a positive way, they will feel a greater sense of excitement to see what the inside is like.

On the other hand, if flower beds are overgrown and the yard looks as though it hasn't been cut in several weeks, the buyer may wonder if the state of disarray is a reflection on the home's interior condition as well. Make sure your home is properly dressed to instantly impress. In addition to taking care of the yard, paint your front door, clean the windows, power wash the walkways, and replace your street numbers.
Add more light sources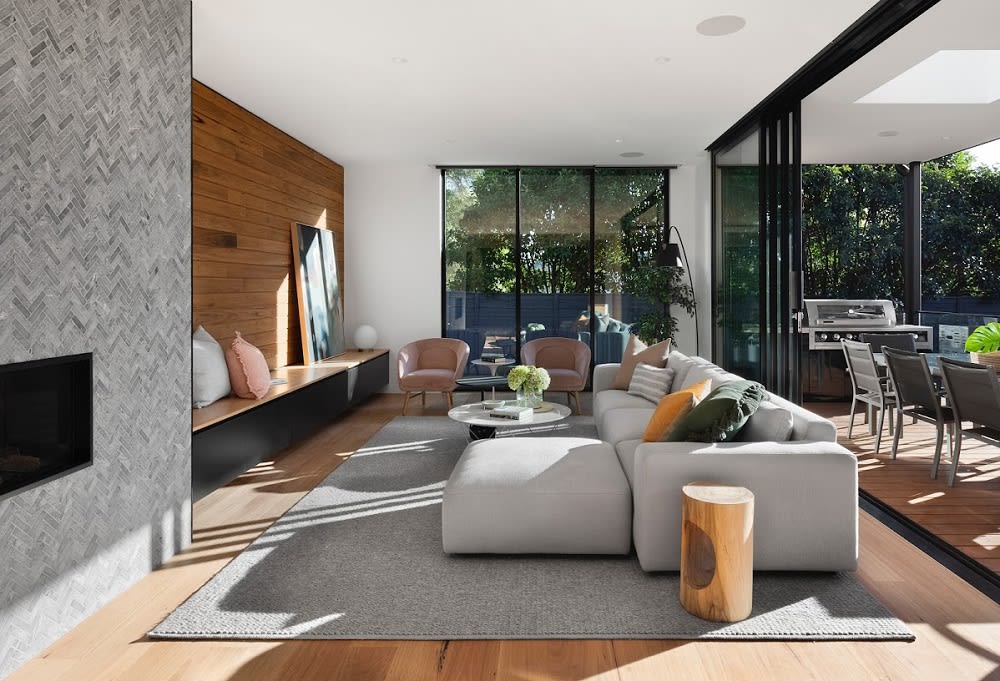 Photo courtesy of Unsplash
Most designers believe each room should have three light sources, including any natural light coming in from the windows. Open the curtains or blinds and let in natural light for showings that take place during the day. Regardless of when your showings happen and how much natural light is coming in, you should make sure each room has at least two other light sources as well. Use lamps of all sizes to your advantage. Make sure that each light is
providing a sufficient amount of illumination
so that all of your spaces appear bright and welcoming.
Work with an experienced realtor
A good real estate agent knows how to effectively stage a home to grab buyers' attention.
Amy Engler
fully understands the importance of quality home staging. She has helped countless clients earn better deals at closing time. She has a keen awareness of what modern buyers are looking for and she helps her clients position their properties in a way that is attractive and appealing. Reach out to Amy when you're ready to stage and sell your Pasadena real estate.
*Header photo courtesy of Shutterstock