When you list your Pasadena home for sale, staging is one of the most important steps for making potential buyers feel comfortable. Staging helps potential buyers visualize what it will be like to live in your home and lets the design and layout of the home shine.

The living room is often the first room visible when people enter a home and is where residents spend much of their time. It should make potential buyers feel warm and welcome during this all-important first impression.

If you plan to personally stage your home, you'll need to dedicate a fair amount of time and effort to the process. But don't worry — when it's done right, staging leads to larger offers and worthwhile ROI — especially in Pasadena's hot seller's market.


Set the stage
The first thing to do when staging your Pasadena home is to deep clean before you start decorating. Give your carpet a good steam cleaning or hire a professional. If you have tiled or hardwood floors, polish them to perfection. Be sure to dust all surfaces, and don't forget to look for cobwebs in the corners of the ceiling.
Consider the big picture
The key to staging and selling your Pasadena home is to create a simply decorated, cohesive stage on which to let your home speak for itself. Don't over decorate with furniture, personal memorabilia, lighting, or paint. If your living room is painted a non-neutral color or is faded or peeling, give it a fresh coat. The walls, furniture, and carpet don't have to be an exact match, but they should fit together easily. While large pieces of furniture should be neutral, it's a good idea to include pops of color with subtle decor, flowers, and artwork.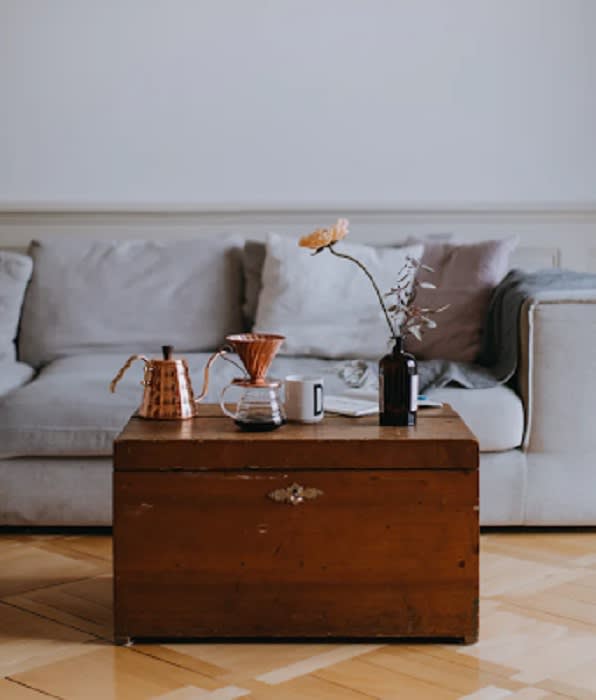 Declutter
Before you stage the furniture in your Pasadena home, declutter any shelves, bookcases, and surfaces such as coffee or end tables. Remove all personal items, including any collections you might have on display, knickknacks, or family photos. The last thing you want is for buyers to be distracted or lose focus while envisioning themselves in your home. When you remove your personal effects, you allow potential buyers to fill in the blanks with their own mementos.
Perfect furniture arrangements
The general strategy when staging your Pasadena home is to deep clean, remove possessions, and show off the floor plan. Allow buyers to imagine what they would do with the space upon purchase by removing any furniture that doesn't fit the space or serve a specific purpose. Strive for a good balance. Make sure the living room doesn't feel crowded and that it has a good flow for foot traffic in and out,

Likely, you've already arranged your living room furniture around a TV, fireplace, or a picturesque window. As you begin to stage, you should reassess whether a different arrangement would look better. Move the sofa and chairs around to see if you can come up with a smoother flow or open up the room more.

Any furniture moved out of the space can be placed in a storage unit as you transition from your current home in Pasadena to your new one.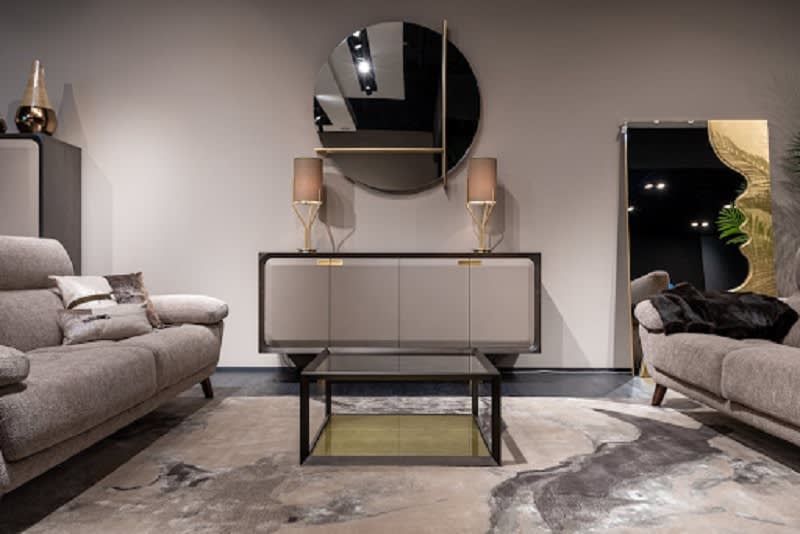 Coordinate your colors
Ask your real estate agent for a second opinion when eyeballing your living room for uncoordinated colors. If a piece of furniture stands out too much because of its color or pattern, an easy solution is to buy a slipcover in a neutral tone. If your carpet is too loud, place some area rugs in the room. If you have a nice hardwood floor, make sure to highlight it and remove any unnecessary furniture.
Add touches of décor
Finally, tie it all together. Touch up your living room by adding a few pieces of neutral art that fit the personality of your Pasadena home. Strategically place lighting around the living room for decorative purposes and to ensure the room is warm and well-lit. Place a vase of flowers on the coffee table for added color and perfume, and add some contrasting throw pillows to the couch. Make sure that anything you add is not garish or gaudy. Try to find a look that will appeal to the widest variety of potential buyers.
Contact Amy Engler for help with staging, listing, and selling your Pasadena home. Amy's deep expertise and trustworthy customer service will help you stress less and earn more when selling Pasadena luxury real estate.