Recent trends indicate Pasadena houses are selling at a competitive rate, with many homes receiving multiple offers. On average, homes sell for about 5% over the asking price and are in pending status for approximately 35 days.
What makes Pasadena houses hot?
According to Redfin, houses termed "hot" often sell above listing, receive multiple offers, and are in pending-sale status for an average of 20 days. This status gives owners a glow of satisfaction and confidence when seeking the best price. If you want to enjoy the benefits of having a "hot" home on the market, consider making the changes necessary to boost your home's curb appeal.
Among Pasadena real estate offerings, some homes are in a more desirable neighborhood which consequently sells at a faster rate. Regardless of where your Pasadena home is located, you can utilize these seven simple and elegant upgrades to maximize its competitiveness on the market.
Boost the first impression
What does a potential buyer see first? The entrance to your Pasadena real estate sets the tone for the entire property. This is why so many expert realtors focus on the front door, front walkway, and garden.
There's only one chance to make a first impression, which is why you'll want to emphasize the grandeur and luxury of your home. Pasadena houses are known for having stunning gardens and front door charm so your home can emulate the grand style this region is known for.
Consider simple upgrades such as painting the front door, replacing the entryway lighting, and power washing a concrete walkway. You can easily contact a reputable handyman or local maintenance company for assistance with these tasks.
Boost your yard's impact
Curb appeal is an important concept, and many prospective buyers may drive around their desired neighborhoods to get an overview of the Pasadena houses available.
What do people see when they drive past your home? Parched lawns and scraggly bushes, or do they see a well-groomed garden filled with bushes, flowering plants, and attractive trees?
Consult your local nursery or contact a landscaper to get a feel for the best plants suited to your outdoor space. You'll discover simple tasks such as pruning bushes, trimming walkways, and adding potted plants will elevate your garden and, subsequently, your whole home.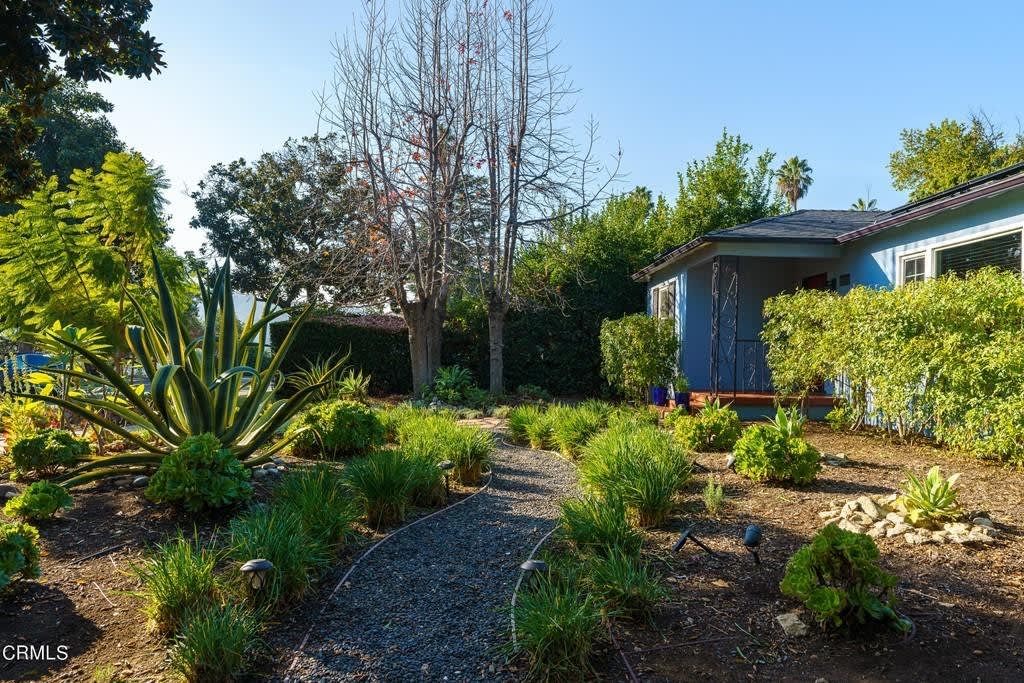 Boost your garden's longevity
As you're looking at the landscaping and garden options to attract potential buyers, consider the bigger picture. Flowers, herbs, and small plants can dry out quickly and become more of a pain than a pleasure.
With Pasadena's climate, check out options for creating xeriscape gardens. You don't have to have a green thumb or a degree in horticulture. A local nursery and landscape specialist can walk you through this, as many Californians are opting for a xeriscape as a way to master the dry seasons and keep water bills in check. Not only will you enjoy the lush landscape options, but future homeowners are likely to appreciate these earth-friendly solutions.
Boost your invitation to relax
Nothing implies comfort and ease like a lounge chair, garden bench, or place to relax on the patio. Does your home offer prospective owners a place to sit? If you haven't considered this, do some research into quality furniture options for your front porch area. Attractive options include a hammock, lounge chairs, or a romantic bench set under the shade of a tree.
In these hectic times, many people are searching for a home that cultivates a tranquil atmosphere. If your home offers this, the next homeowner may just be able to imagine themselves sitting under the shade and sipping a cool drink. This simple and straightforward adjustment will make your home stand out as desirable amongst other Pasadena houses.
Boost flowers and colorful displays

Pasadena real estate is a perfect place to showcase color, flowers, and blooming plants in every season. Even with a xeriscaped garden, you can pop in color to complement your home's paint colors.
If you're showing your house in the autumn, add pumpkins, squashes, and multi-colored corn. In winter, use the traditional colors found on wreaths, berries, and other greens to create a festive environment. As the seasons change, use natural inspiration to select an appealing color palette. Feel free to reach out to friends and others in your community with an artistic touch to increase the color impact of your home.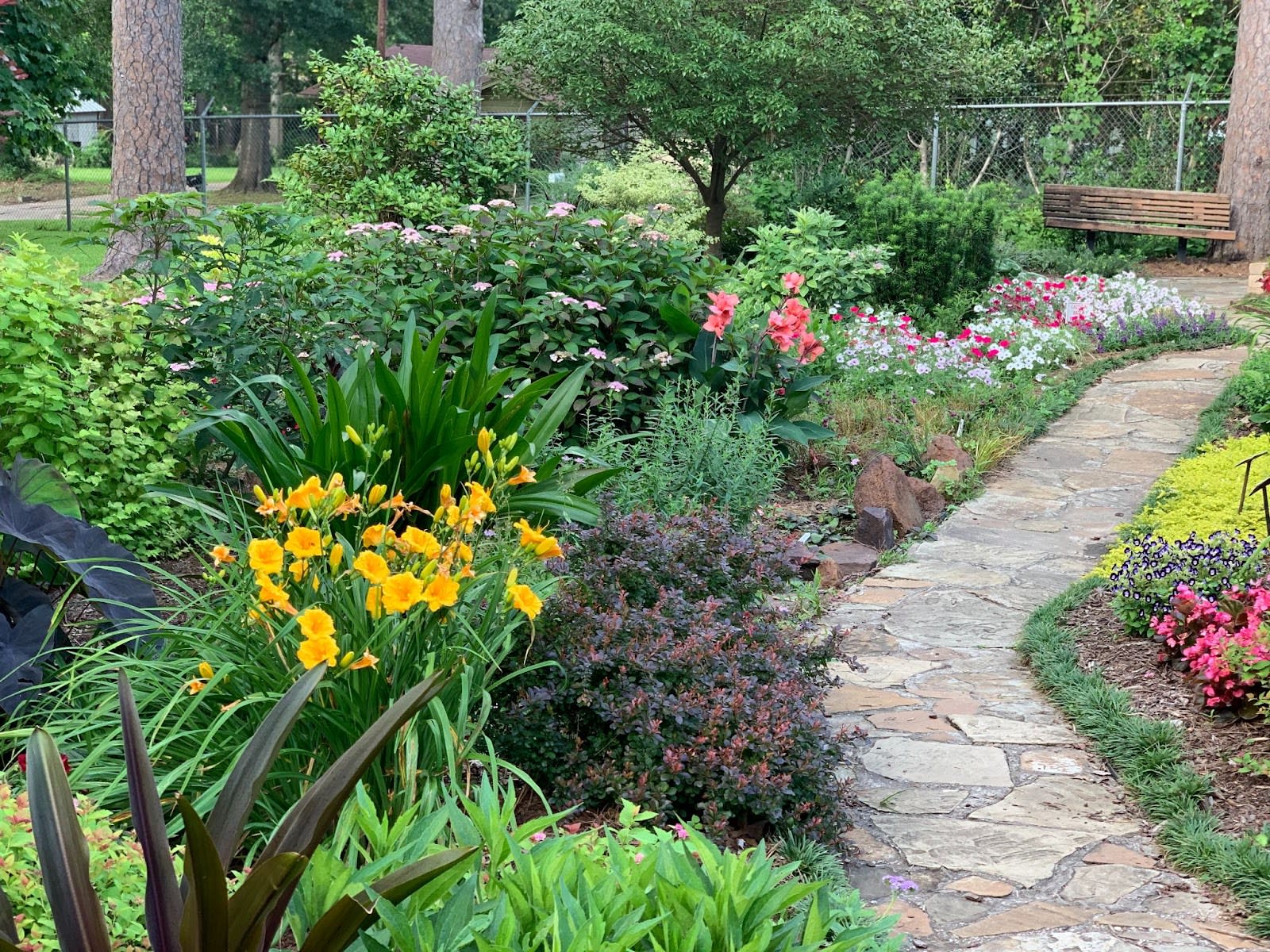 Boost water elements for a soothing effect
In Pasadena houses, water features can balance the natural warmth and dry climate. Consider putting a fountain in the front, side, or back yard. Look for locations around your house that would be the perfect spot for a bird-bath or a pond. These simple elements add flow to your home while boosting curb appeal.
In addition to attracting homebuyers, fountains, bird-baths, and ponds often attract wildlife. This may make your home even more inviting.
Boost with simple touches
There's one more super simple thing to do to make your home more appealing to prospective buyers: upgrade your welcome mat. Help set the tone for potential buyers with a clean, fresh, and durable welcome mat. You can even layer the mat with a colorful rug for an elegant effect.
With these simple upgrades, you'll boost the curb appeal and position your house for a successful sale. If you're ready to take the next step in selling your home, consider working with expert Pasadena real estate agent Amy Engler. Her years of experience and proficiency in selling homes will maximize your chances of a big success when selling your home.