Do you want to live in an exclusive neighborhood that's consistently ranked among California's wealthiest? Located just south of Pasadena and a mere 12.5 miles from Los Angeles, San Marino is known for its grand mansions and quiet lifestyle. Home to just over 13,000 residents, San Marino offers the ultimate in exclusivity. Here are some reasons why owners of San Marino real estate love their city - and why you might consider a move to this Southern California gem.
1. Highly-rated schools
Those who own San Marino real estate and who have young children benefit from one of the most highly-rated school systems in the region. The
San Marino Unified School District
has an A+ rating from Niche.com and is ranked the 7th best school district in California. It's the top-performing academic public school district in the state and is recognized both locally and nationally as a leader in arts, athletics, and academics. In addition to public schools, San Marino also has many well-regarded private schools including Southwestern Academy, Oakwood School, and Saints Felicitas & Perpetua School.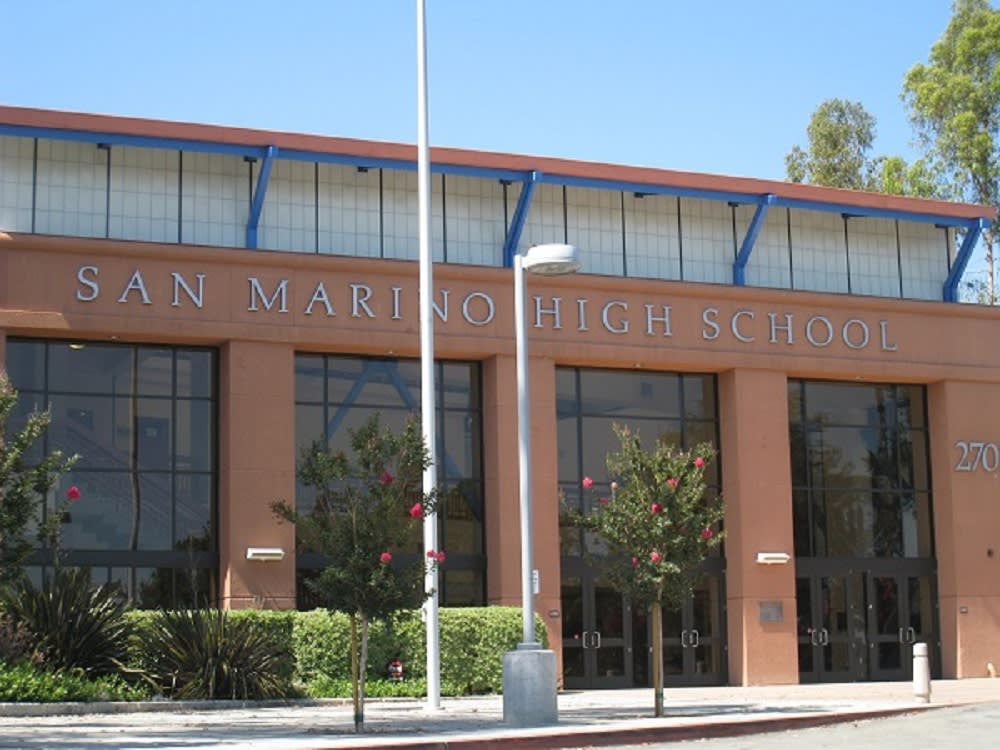 Credit: Frank Top 10 List
2. San Marino's climate
Those who buy homes for sale in San Marino will get to enjoy its Mediterranean climate, with mild winters that rarely get below freezing and beautiful summers that average between the high 70s and mid-80s. On average, San Marino experiences 286 sunny days per year, and has 37 days per year with some type of precipitation. Though the weather is moderate, San Marino still has four distinct seasons, which is a draw for many residents. The mild temperature year-long allows residents to spend quality time on their decks or cultivate their favorite outdoor hobbies.
3. The abundance of cultural activities
If you love art and cultural activities, buying San Marino real estate may be one of the best decisions you'll ever make. The city is home to
The Huntington Library
, Art Collections, and Botanical Gardens, a landmark complex that spreads over 207 acres. Not only does the Art Collection have one of the most complete collections of 18th-century art in the U.S., but the Botanical Gardens' breathtaking rose and desert gardens feature over 2,000 species of plants and succulents. The three sites also offer regular lectures, classes, and events for those interested in lifelong learning.
San Marino is also the home of the Edwin Hubble House and The Croswell Public Library, which hosts various cultural events and activities throughout the year.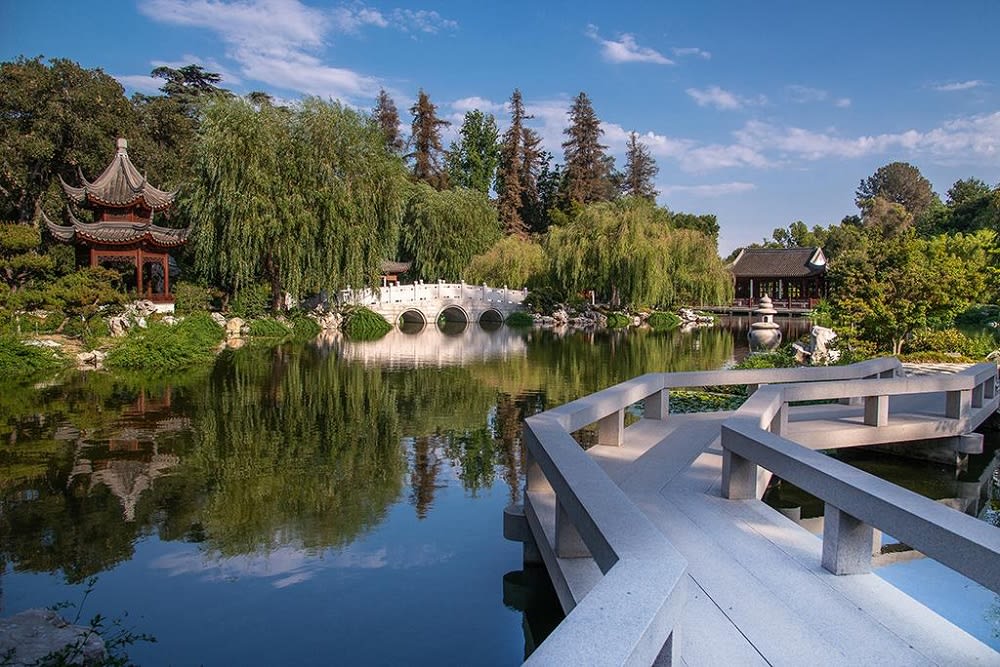 Credit: Visit Pasadena
4. There are few renters
Though buyers interested in San Marino homes solely as investment properties may not like this fact, most residents enjoy that renters are highly discouraged in this upscale community. With a focus on luxury homes — the
median price of a San Marino property is $2.5 million
— there's a distinct lack of apartments that would appeal to renters who otherwise can't afford a multi-million dollar home. Residents love the fact that their neighbors are not constantly coming and going, and that many homeowners put down roots for multiple generations.
5. San Marino's robust history
San Marino is a beautiful area steeped in history, and those who own San Marino real estate intend to keep it that way. If owners want to add on to their homes and therefore alter their original architecture, they are required to post notices detailing all the changes so their neighbors are well-informed of the proposed alterations. This adherence to maintaining the area's aesthetic quality has resulted in a lack of overbuilding, retention of historic charm, and a multitude of homes with sprawling green lawns.
Tips for buying homes in San Marino
If you're interested in submitting an offer to one of San Marino's incredible homes, keep the following in mind:
Have your financing lined up. Sellers of multi-million dollar homes don't want to take any chances on the deal falling through due to lack of financing. Before you start searching for homes for sale in San Marino, make sure you're either pre-approved for a mortgage or have a private source of financing ready to go.


Work with a well-connected San Marino real estate agent. Getting the scoop on when homes will soon hit the market — or when they will be sold as exclusive, off-market pocket listings — is key when buying in an ultra-exclusive area like San Marino. Your agent will also help you craft an offer that will get the attention of a seller and will represent you should there be multiple offers on the home you want.


Know your priorities. Luxury homes in San Marino have many amenities, and knowing which ones are important to you will help your agent find the property that's right for you. In order of importance, make a list of those features that matter to you. Maybe an indoor swimming pool is mandatory — and a state-of-the-art home gym and lighted tennis courts are nice — while a chef's kitchen with all the bells and whistles is less important.
If you want to join those living the good life in the beautiful city of San Marino, get in touch with an experienced real estate agent to start your search. As a local San Marino real estate agent with 17 years of experience, Amy Engler and her team's connections throughout San Marino and Pasadena will help make your San Marino real estate dreams a reality.

*Header Credit: cityofsanmarino.org